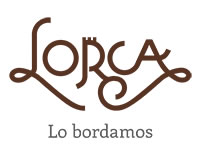 Private vehicle

The Mediterranean Motorway A-7 connects Lorca and Murcia (70 km) and allows us the access to Spanish levante. Madrid-Cartagena motorway A-30 connect Lorca with the peninsular centre. Motorways A-7 / A – 91 / A – 92N connect Lorca with Andalucía (Vera, Mojácar, Almería and other andalucian provinces such us Granada).
RM-730 (northern) connects Lorca and Caravaca de la Cruz (60 km) and the Noroeste towns, connecting with the Madrid-Cartagena motorway A-30.
RM-11 (southern) connects Lorca and de coastal town of Águilas (35 km) which is crossed by turnpike Cartagena – Vera AP-7. By the detour RM-332 we arrived to the coastal Regional Park Puntas de Calnegre (coast of Lorca).
CALCULATE ROUTE DISTANCE press HERE
Distances from or to Lorca:

- Águilas: 35 km
- Alhama de Murcia: 36 km
- Caravaca de la Cruz: 60 km
- Cartagena: 86 km
- Murcia: 70 Kkm
- Puerto de Mazarrón: 58 km
- Puerto Lumbreras: 18 km
- Totana: 27 km
- Albacete: 207 km
- Alicante: 142 km
- Almería: 147 km
- Barcelona: 648
- Madrid: 460 km
- Valencia: 290 km
Airports:
- Alicante: 134 km
- Almería: 142 km
- Región de Murcia: 69 km