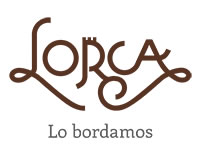 Lorca on streaming
Turismo de Lorca implements Lorca on Streaming campaign
To visit live and from anywhere some of the most important monuments of Lorca.
They will be live guided tours, with which we want to bring Lorca's heritage closer to people anywhere in the world, using streaming technology carried out by qualified tourist guides.
It is born with the idea of permanence in time, throughout the year 2020 making them compatible with guided tours in town.
The visits are aimed at individuals and school groups.
+ Info on Tourism in Lorca